I've joined SpeedCurve! Here's why
TL;DR
If Mark and Steve invited you to work with them, what would you say? Exactly.
Long version
Okay, I have to elaborate a bit more about why I'm ridiculously excited about working with Mark and Steve. My first foray into the performance space was at the Velocity Conference in 2009. If you had told me then that someday I'd be working with that tall guy rocking the main stage, I would've thanked you for the kind words… while secretly thinking you were nuts. But here I am!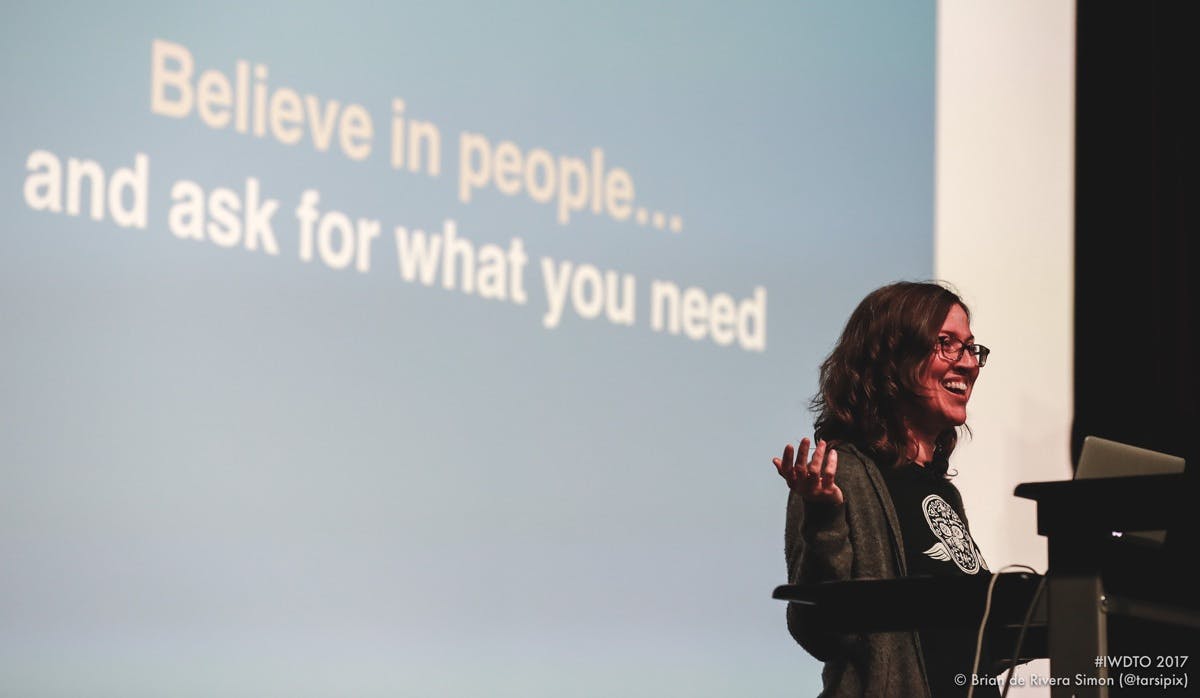 Tammy at International Women's Day Tech Talks in Toronto
And the first time I saw Mark's awesome Perfmap plugin, I knew that it was created by someone who thinks about performance and usability the same way I do... and someone I needed to get to know.
Saying yes to working with Mark and Steve was a no-brainer, of course. Here's why I'm excited not just about working with these guys, but also about working at SpeedCurve.
I spent the past two decades studying how people use the web. As already mentioned, for the past eight years I focused on how web performance intersects with user experience and business metrics. I've done everything from studying massive data sets of billions of user experiences to far-out neuroscientific lab studies involving EEG headsets. I even wrote a book about it.
I tend to think of my work as answering three different questions:
How do people use the web?
How do site owners want to understand how people use the web?
How can we build better and better tools that let site owners understand their visitors in ways that are most meaningful to them and their business?
As Chief Experience Officer at SpeedCurve, I get to answer all three of those questions in new and exciting ways. I'll be marrying two aspects of experience that go together like PB&J:
User experience, as measured and monitored by our synthetic and RUM tools. I've said this countless times: Every company is different. Every site is different. Every visitor is different. Every visit is different. I never stop being curious about these differences, and there are always new metrics to create and new things to learn. I love SpeedCurve's tools and I'm thrilled to have the opportunity to use them every day.
Customer experience, in terms of how our customers use our tools. I'll be working closely with our customers to understand the specific ways they use SpeedCurve to understand their visitors. I'll use that understanding to help make our tools – and our own customers' experience – even better. Full disclosure: While I've been involved in a lot of conversations with customers in the past, it's never been part of my official job description. I'm super excited about this aspect of my new role!
The best tools are driven by listening to what people want. I'm a good listener. Hit me up.
Read Next